Perks
Explore the perks associated with your donation. The Musée du Louvre thanks you for your generosity!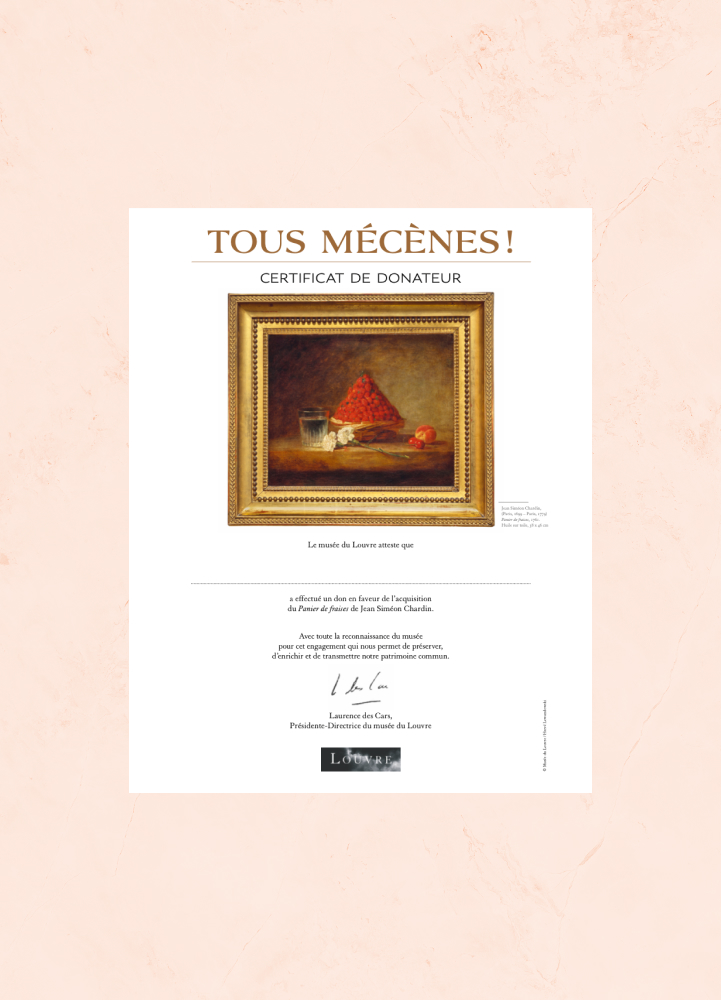 DEDICATE YOUR
DONATION
All donors or the person of their choice will be acknowledged as patrons of the campaign on www.tousmecenes.fr and in the museum near the artwork. You may also request a donation certificate in the name of the person of your choosing. Invitations from the Musée du Louvre will be addressed to the donor.
PERKS
Learn more about the perks associated with donations to the Become a Patron! campaign.
WE NEED YOUR HELP TO KEEP THIS PAINTING IN FRANCE
Faire un don
Calculate
the actual cost
of your donation
(DONORS BENEFITTING FROM FRENCH TAX DEDUCTION)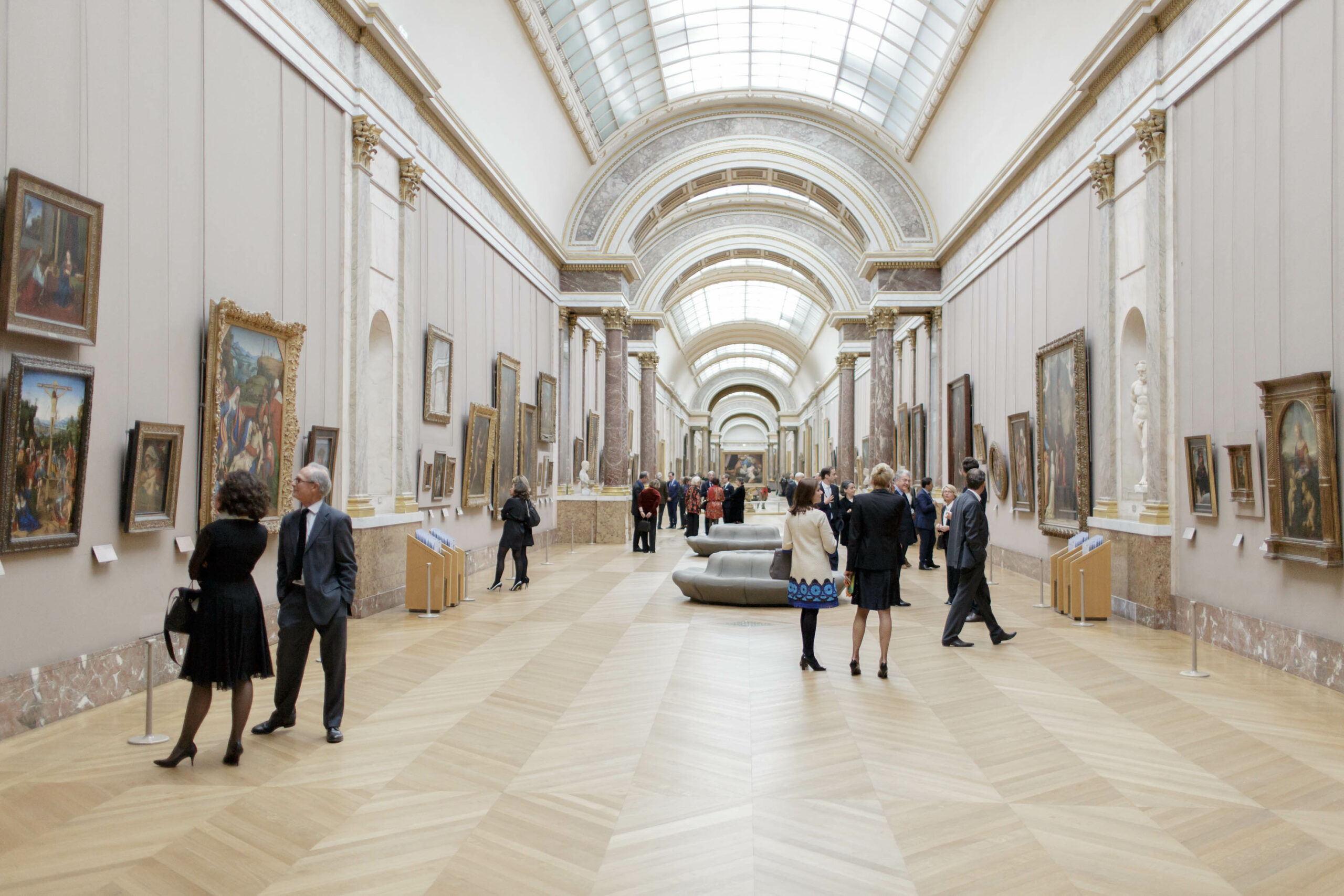 COMPANIES
If your company is taxable in France, it is eligible for a 60% tax deduction on the amount donated.
All corporate donors will be officially acknowledged as patrons of the campaign and will receive an invitation to visit the Louvre collections (according to the same intervals as individuals).
With a donation of €5,000 or more, your company will also receive day passes, invitations to events reserved exclusively for Louvre patrons, and other special advantages. Please contact us for further information. CONTACT :
Ophélie Rodier
ophelie.rodier@louvre.fr
01 40 20 51 97